United Nations of Civilization (UNAOC) launches official website for its 7th Global Forum to take place April 25-27, 2016 in Baku, Azerbaijan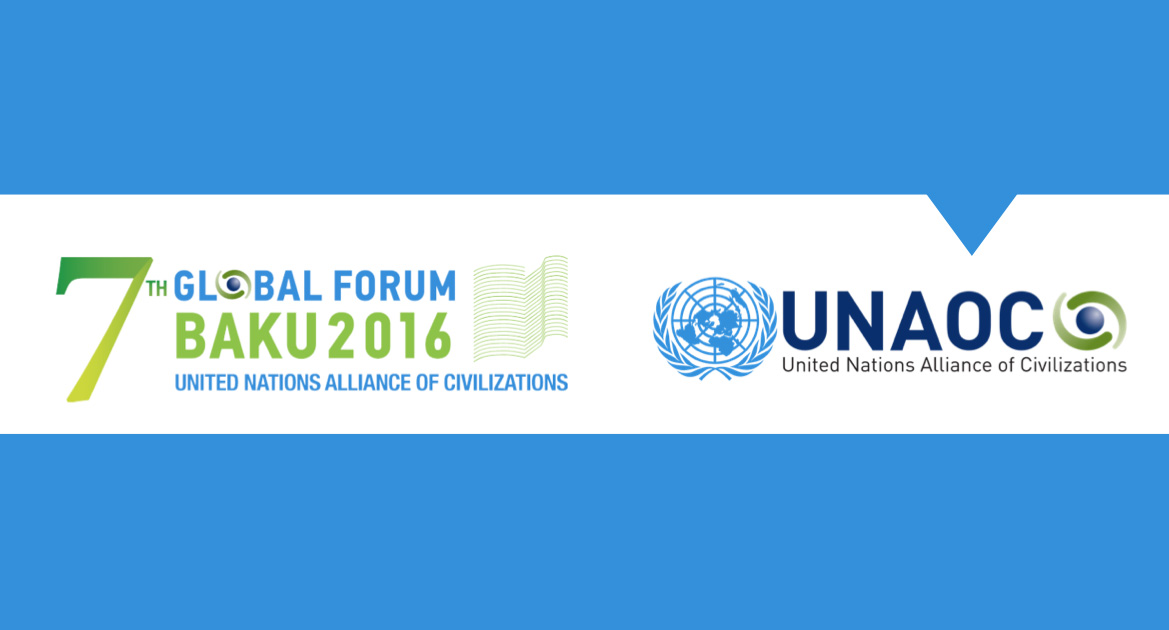 New York, January 15, 2016. The United Nations Alliance of Civilizations (UNAOC) is pleased to announce the launch of the official website for its 7th Global Forum that will take place on April 25-27 in Baku, Azerbaijan.
With an overarching theme of "Living Together in Inclusive Societies: a Challenge and a Goal", the Forum is expected to convene around 3,000 state and non-state actors for a variety of panel discussions, networking sessions, and partner events to exchange perspectives and define concrete actions for greater cohesion and inclusion of global societies.
The website will provide all relevant information on the Forum's program, logistics, activities, speakers, the partners and the host country Azerbaijan. Prior to the Forum as well as during the Forum, up-to-date information and briefings on the Forum's progress and outcomes can be found in the "News" section.
The Forum will be preceded by the UNAOC youth forum, during which up to 150 youth leaders from a variety of different cultural backgrounds will gather to exchange and discuss their experiences. They will then share their opinions and perspectives with other Forum attendees.
UNAOC is a United Nations political initiative of the Secretary-General. It was established in 2005 by former Secretary-General Kofi Annan, with the co-sponsorship of the Prime Ministers of Spain and Turkey. The primary mission of UNAOC is to forge collective political will and to mobilize concerted action aimed at improving cross-cultural understanding and cooperation among countries, people, and communities. The Alliance develops its actions, geared around education, youth, media, and migration, at both the governmental and civil society levels, and works towards countering forces that fuel polarization and extremism.
The annual Global Forum is the highest-profile event of UNAOC, bringing together government heads of states and foreign ministers, prominent personalities and experts, current and potential partners, and others from various sectors. The Forum provides a global platform for discussions and the definition of actions of improved intercultural and interreligious dialogue. Past Forums have been hosted in Spain, Turkey, Brazil, Qatar, Austria and Indonesia.